JOIN US AT THE NAVA FOUNDATION BENEFIT GALA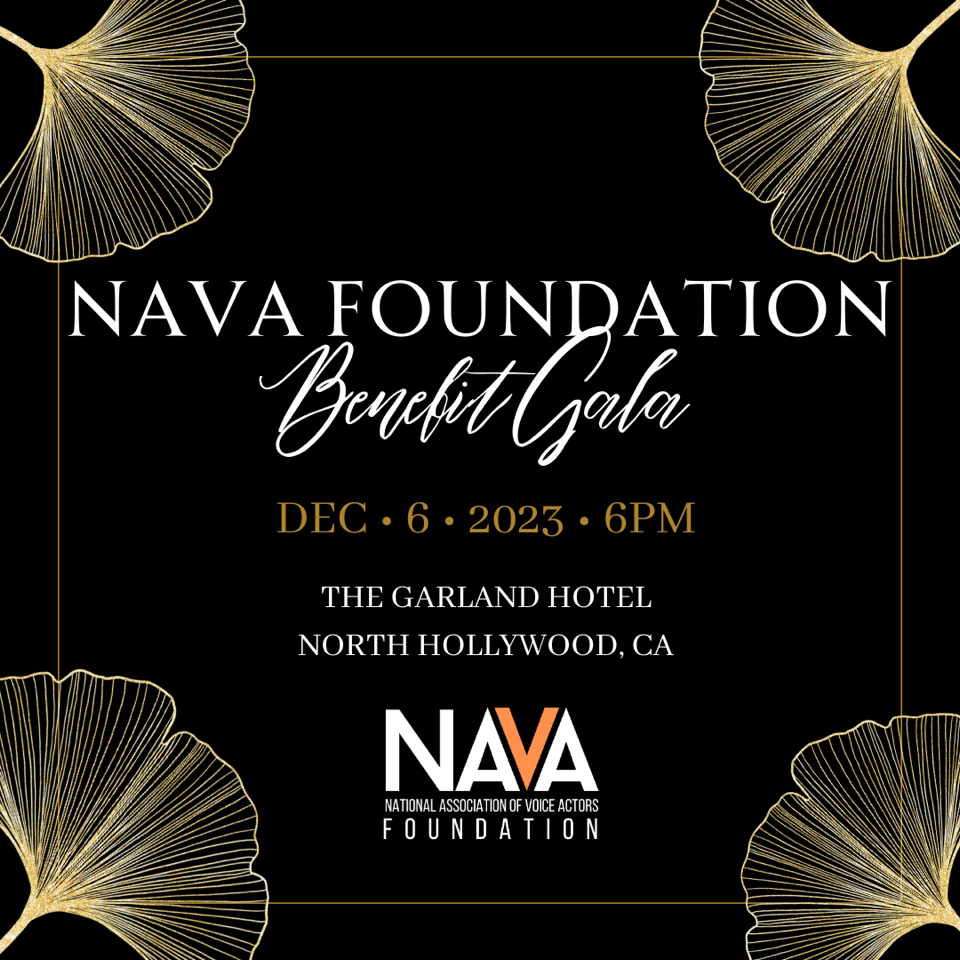 JOIN US AT THE NAVA FOUNDATION BENEFIT GALA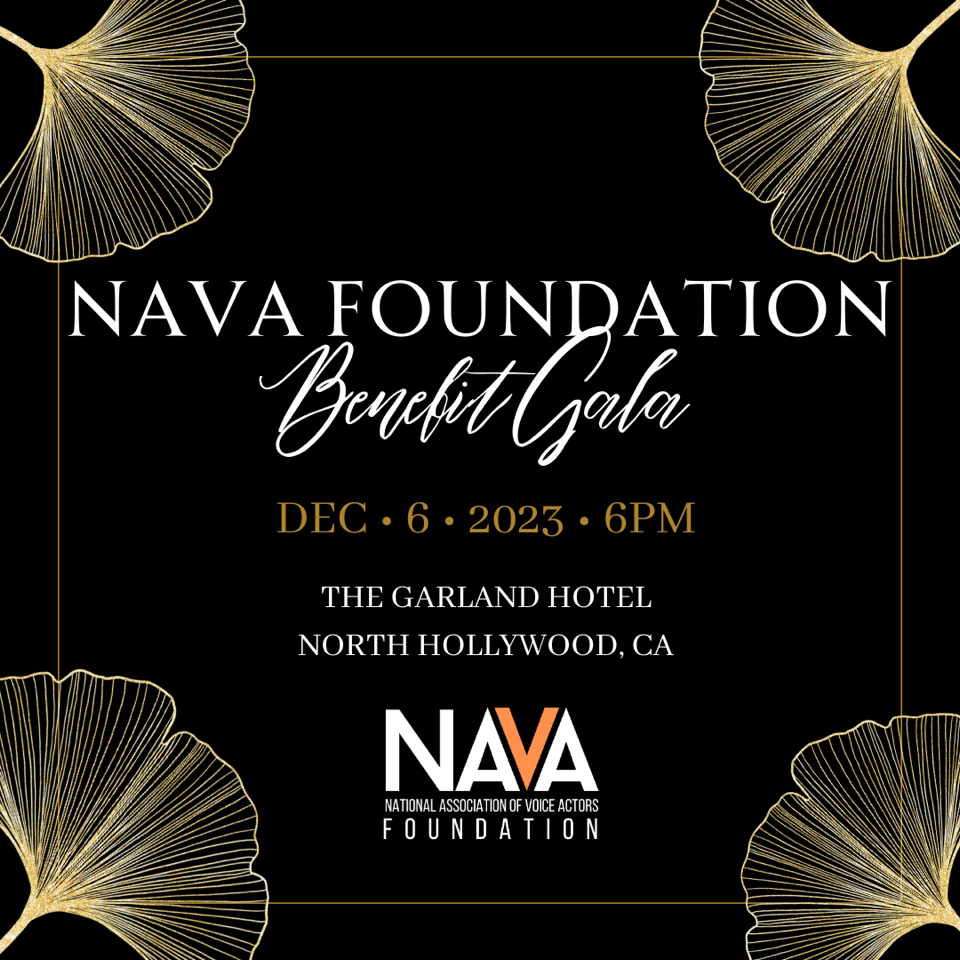 The first-annual NAVA Foundation Benefit Gala is here!
Join us for an unforgettable night supporting The National Association of Voice Actors Foundation.
All proceeds from this event go toward supporting the NAVA Foundation.
The funds we raise will help pay for:
Legal defense
Scholarships for conferences and classes
Educational materials and events
An Emergency Fund for voice actors in financial need
The creation of contracts like the NAVA AI/Synthetic Voice Rider
Influencing legistlation around AI
And more!
This year our list of honorees includes:
VO Service Provider Award:
GVAA
NAVA Community- Brad Venable Award:
Tom Antonellis
NAVA Icon Award:
To Be Announced
Dancing with a live performance from The Urban Renewal Project!
WANT TO SPONSOR the gala?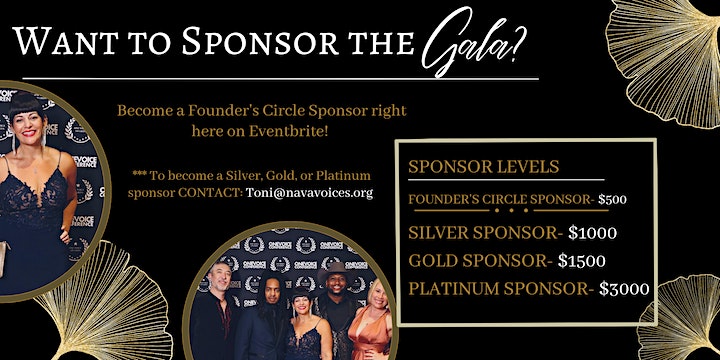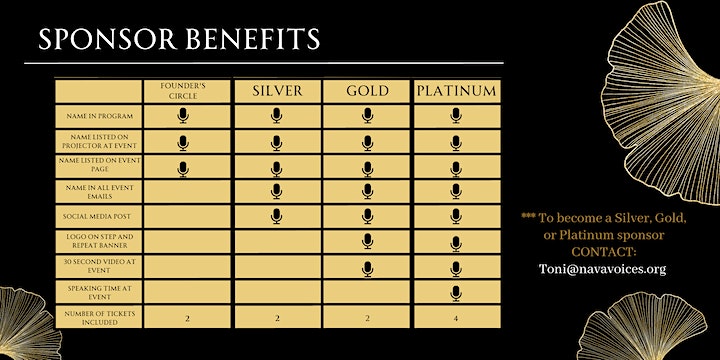 JOIN US AT THE NAVA FOUNDATION BENEFIT GALA
Want to help nava even more?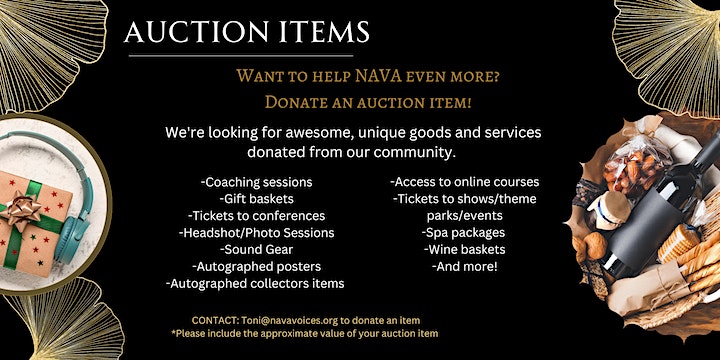 CONTACT: Toni@navavoices.org to donate an item
*please include approximate value of of your auction item*