Definitions
Active Consent
Consent where the performer (or their representatives) must sign waivers and actively agree to a condition. All other use is excluded.
Passive consent
Consent where a performer agrees to all use as a default unless they actively exclude conditions.
Technical Definitions
Artificial Intelligence
Computer systems able to perform tasks that normally require human intelligence, such as visual perception, speech recognition, decision-making, and translation between languages.
Text-To-Speech (TTS)
Technology that enables text to be converted into speech sounds imitative of a human voice. 
Speech-To-Speech (STS)
Technology that enables human speech to be converted into a different vocal print imitative of the human voice.
Types of AI Voice
Voice Double or Voice Clone
A synthetic, adaptable copy of a person or licensed character's voice.
Composite Voice
A synthetic voice that is made up of multiple people's vocal tracks.
Fully Synthetic Voice
A synthetic voice that is not based on a human being.
Copyright Definitions
Copyright
The exclusive legal right, given to an originator or an assignee to print, publish, perform, film, or record literary, artistic, or musical material, and to authorize others to do the same.
Intellectual Property (IP)
Creations of the mind, such as inventions; literary and artistic works; designs; and symbols, names and images used in commerce.
Moral Rights (droit moral)
There are 2 types of moral rights under copyright law:
Right of Paternity
The author's right to have their name on a work, to use a pseudonym and to remain anonymous.
Right of Integrity
The right of the author to object to any changes to their work that may harm their reputation as an author.
New Exploitation Rights
The right to use IP in all media, formats, modes of transmission, and methods of distribution, dissemination, exhibition or performance now known or that may be developed in the future; referred to as  "New Exploitation Methods".
Transformative Work (Rights)
A work that makes use of copyrighted material, but does so in a way that the resulting work is  deemed original.
template AI voice contract

Sample AI voice contract with definitions
PLEASE SEEK INDEPENDENT LEGAL ADVICE BEFORE USING THIS DOCUMENT. WE ARE NOT PROVIDING, AND THIS DOCUMENT DOES NOT CONSTITUTE, LEGAL ADVICE.
NAVA SYNTHETIC VOICE/ARTIFICIAL INTELLIGENCE RIDER
UPDATED 9.25.23
NAVA has commissioned a Synthetic Voice/AI rider or addendum that we feel addresses the current concerns that voice actors have regarding the use of AI and Synthetic voices. This rider is available for download and use.
This rider is meant for education only and does not constitute legal advice from NAVA or any of its officer or members. You should always consult your own attorney or agent to review the terms of any contracts you are offered to fully protect yourself in your particular situation.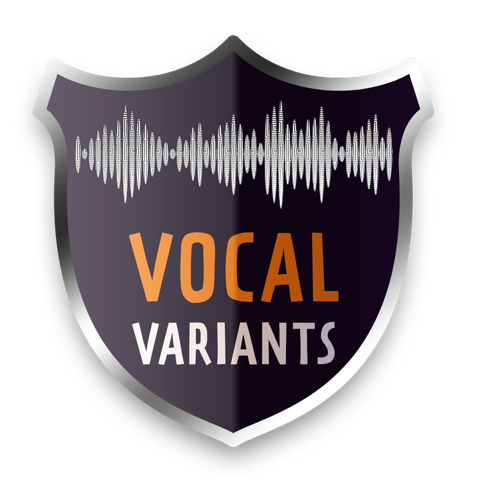 THIS IS NOT A UNION VERSUS NON-UNION ISSUE.
This affects ALL OF US and we want to look out for one another. If you have any questions, please reach out and we'll help you as best we can! 
Tell your friends and colleagues about what is happening. There's no better way to make an impact than to become an active advocate yourself.
- The Vocal Variants Team
Zeke Alton, Andy Danish, Sarah Elmaleh, David Errigo Jr, Carin Gilfry, Keythe Farley, Tim Friedlander, Cissy Jones, JP Karliak, Yuri Lowenthal, Brock Powell, Stephanie Sheh, Courtenay Taylor, Matt Waterson